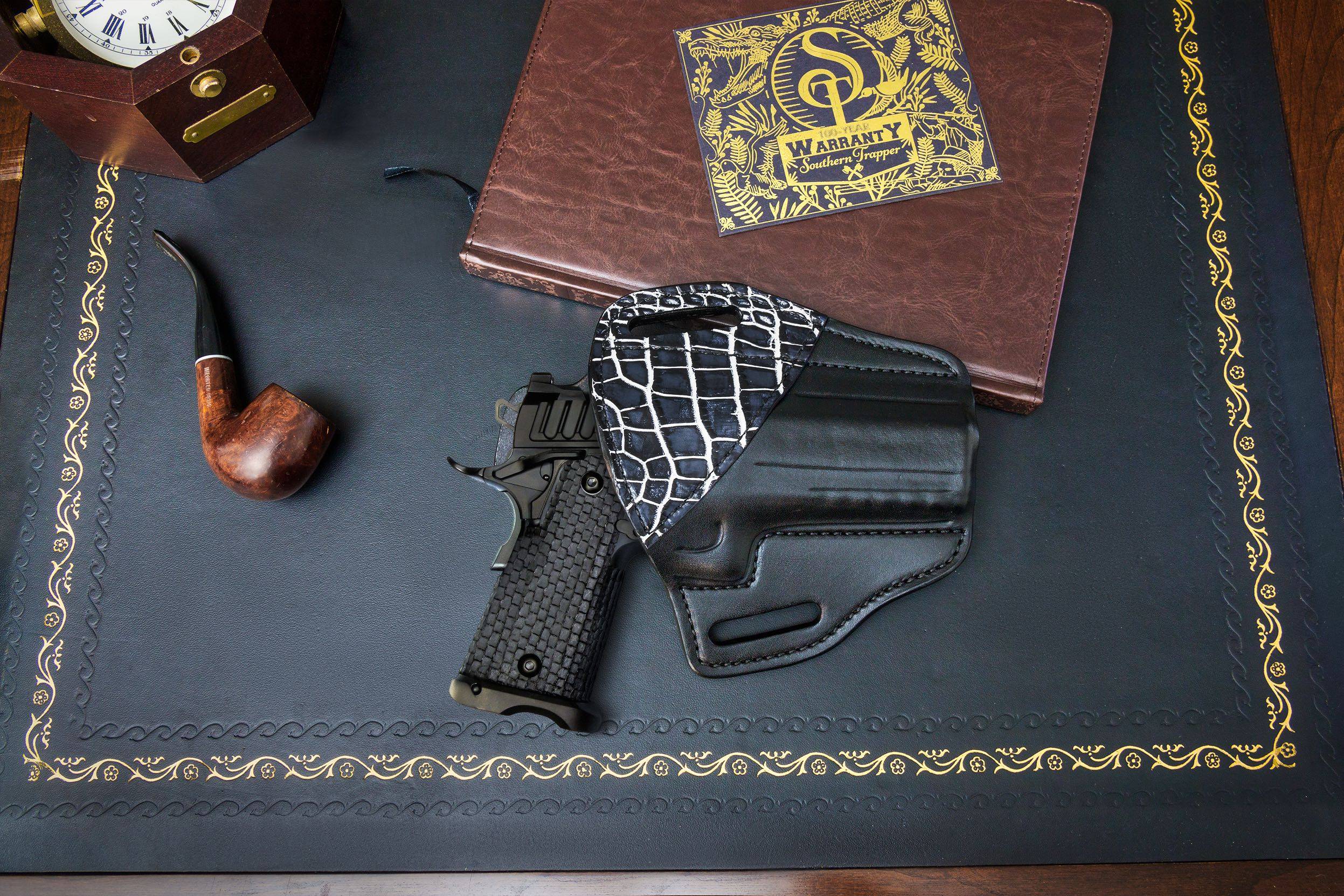 We Make Staccato P Holsters
We make holsters for the LAPD-approved STI Staccato P. We offer options to add thumb breaks, modify for red dot sights or weapon lights, and all of our leather is backed by a 100 year warranty. Whether you want something plain for duty use, or exotic for off-duty we can make the perfect holster for your Staccato P that's fully molded for your firearm. We also offer law enforcement discounts, give us a call at 843-501-2771 for more information!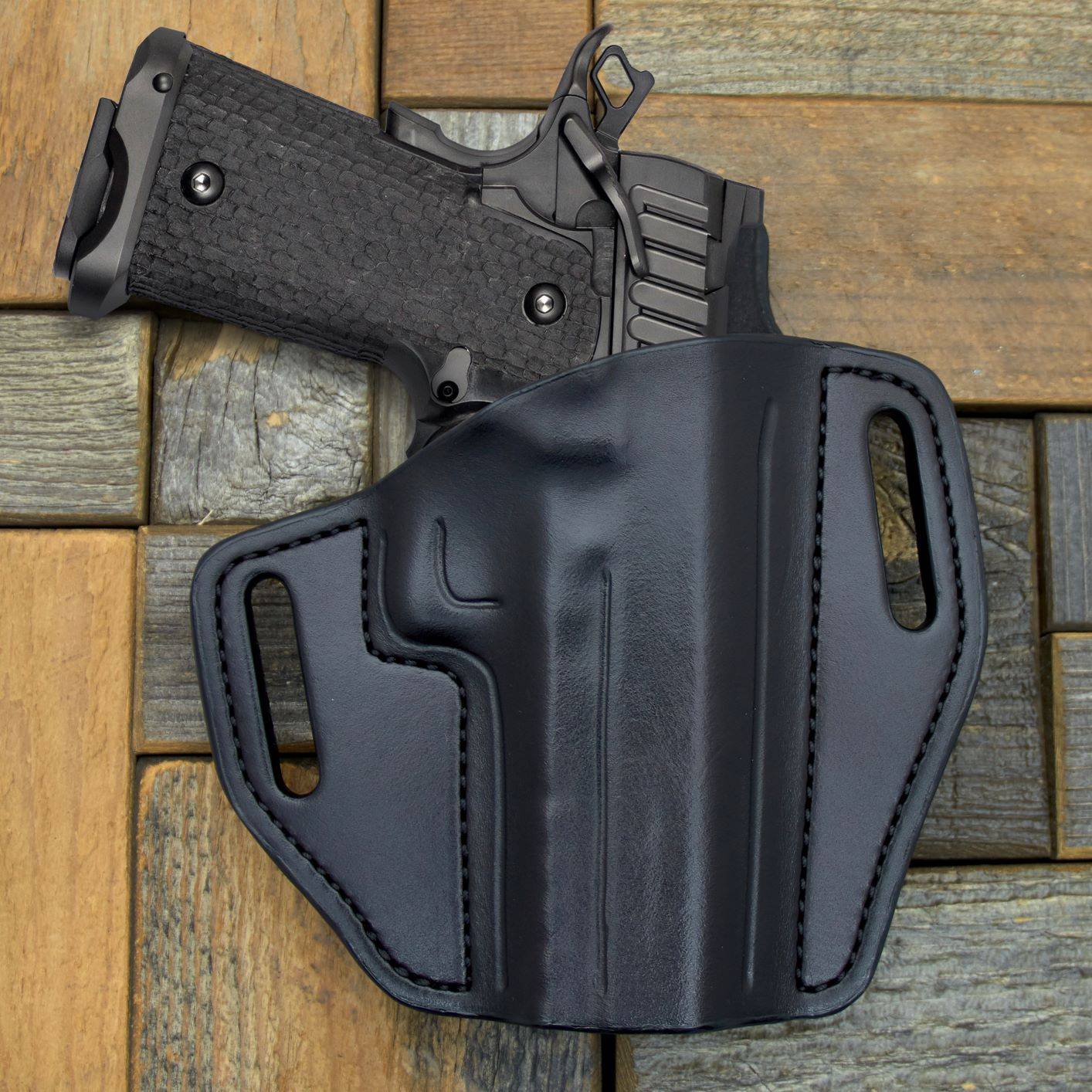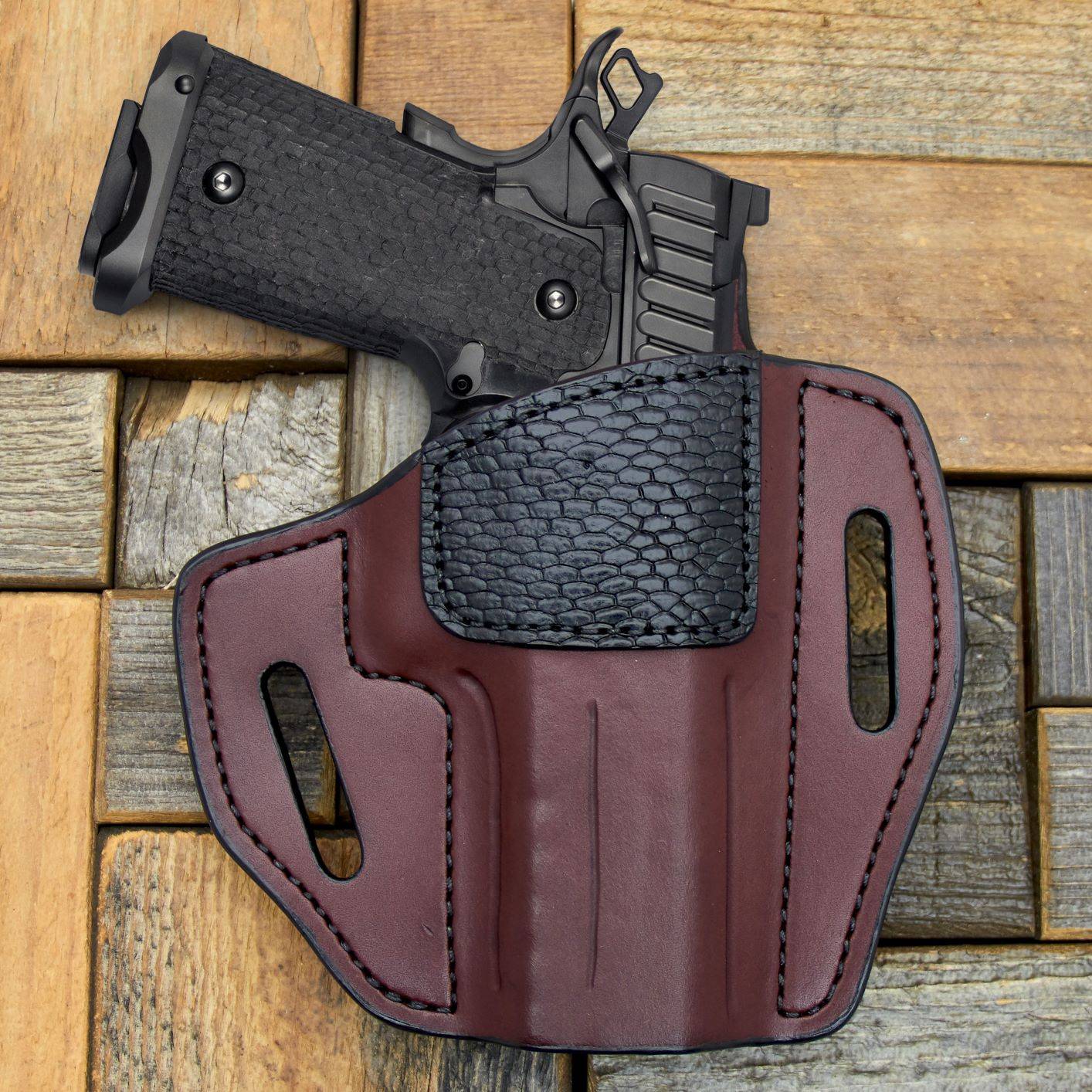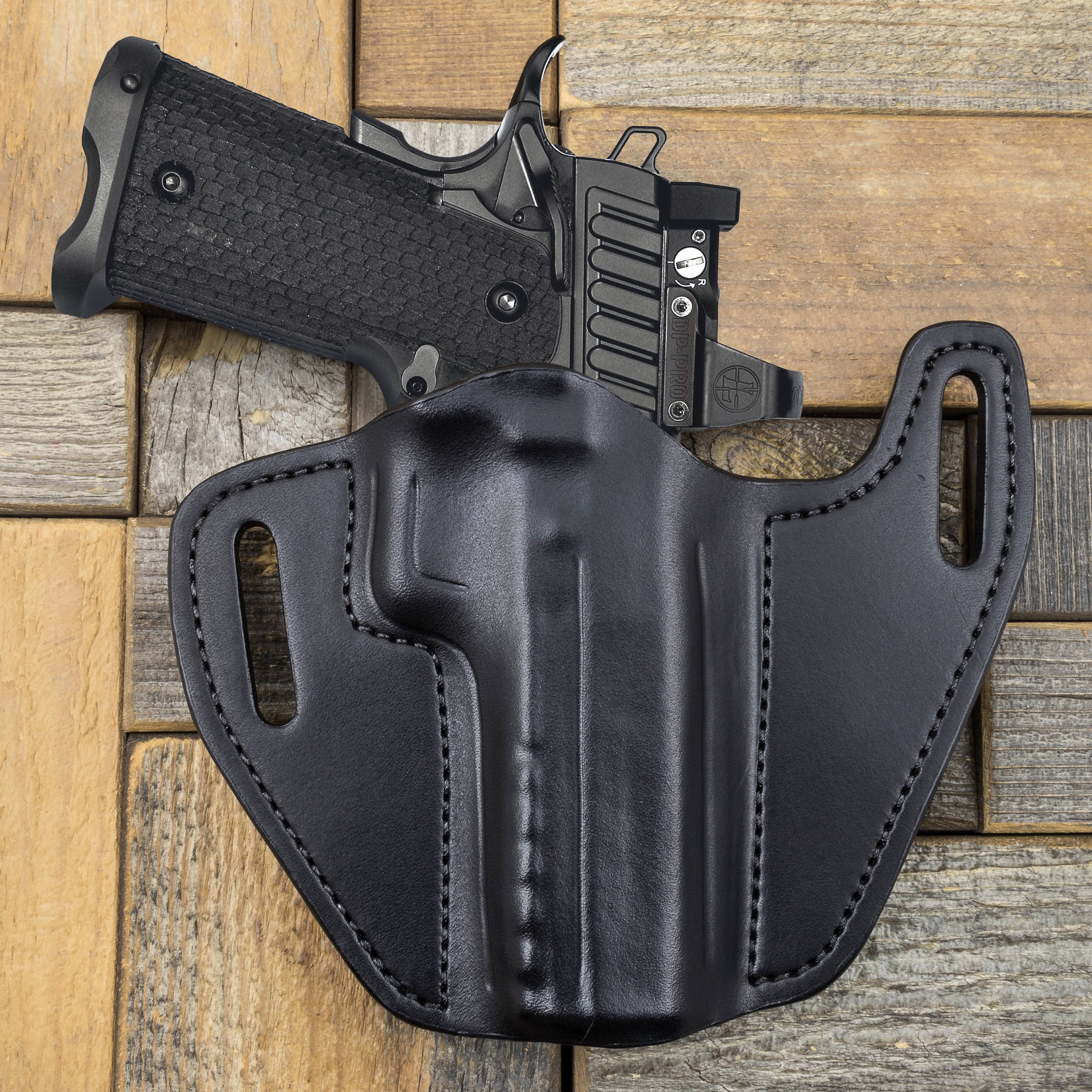 Our holsters allow you to carry however you need to, whenever you need to. You'll have options to carry OWB for duty, and IWB for personal use. With our combo holsters it's completely up to your specific needs.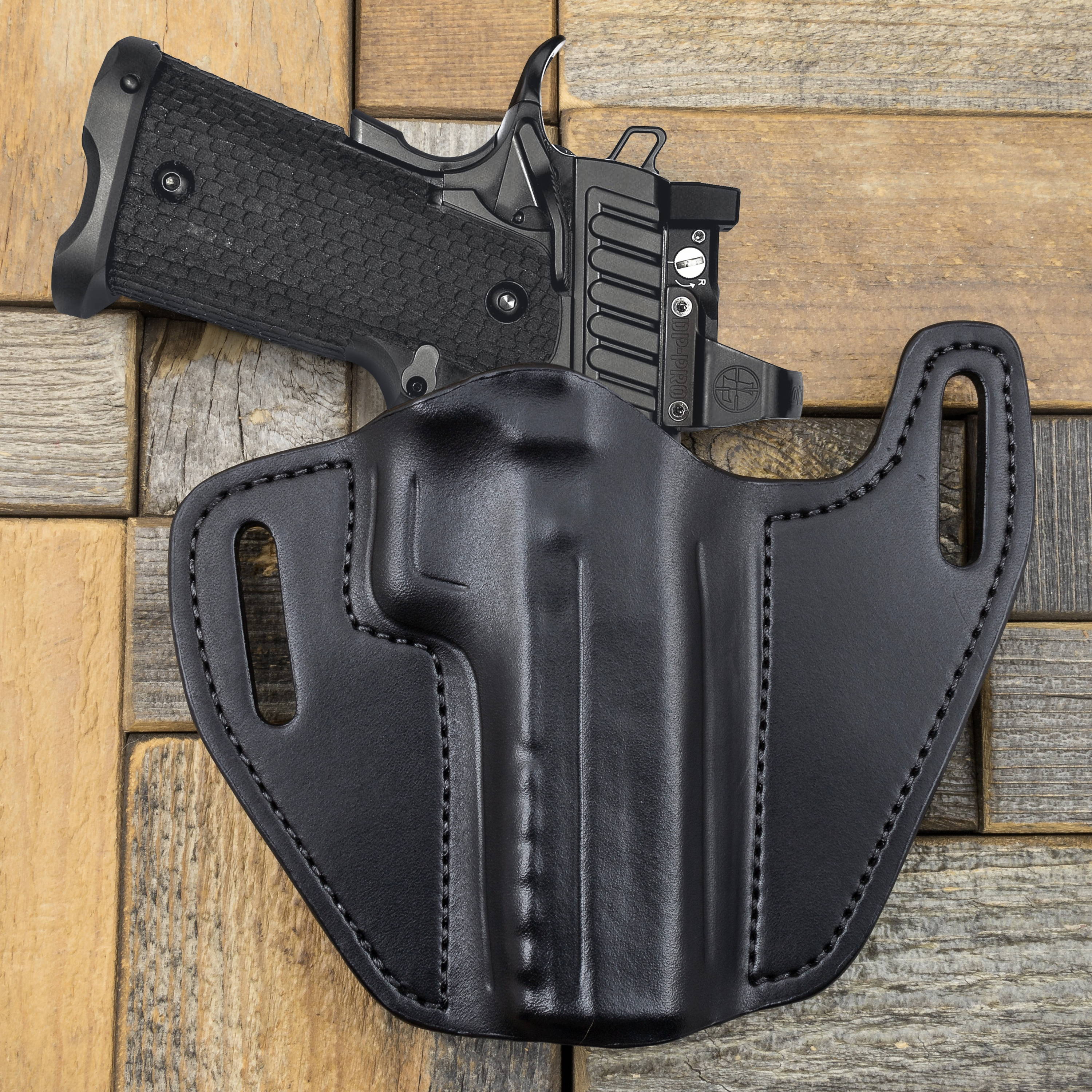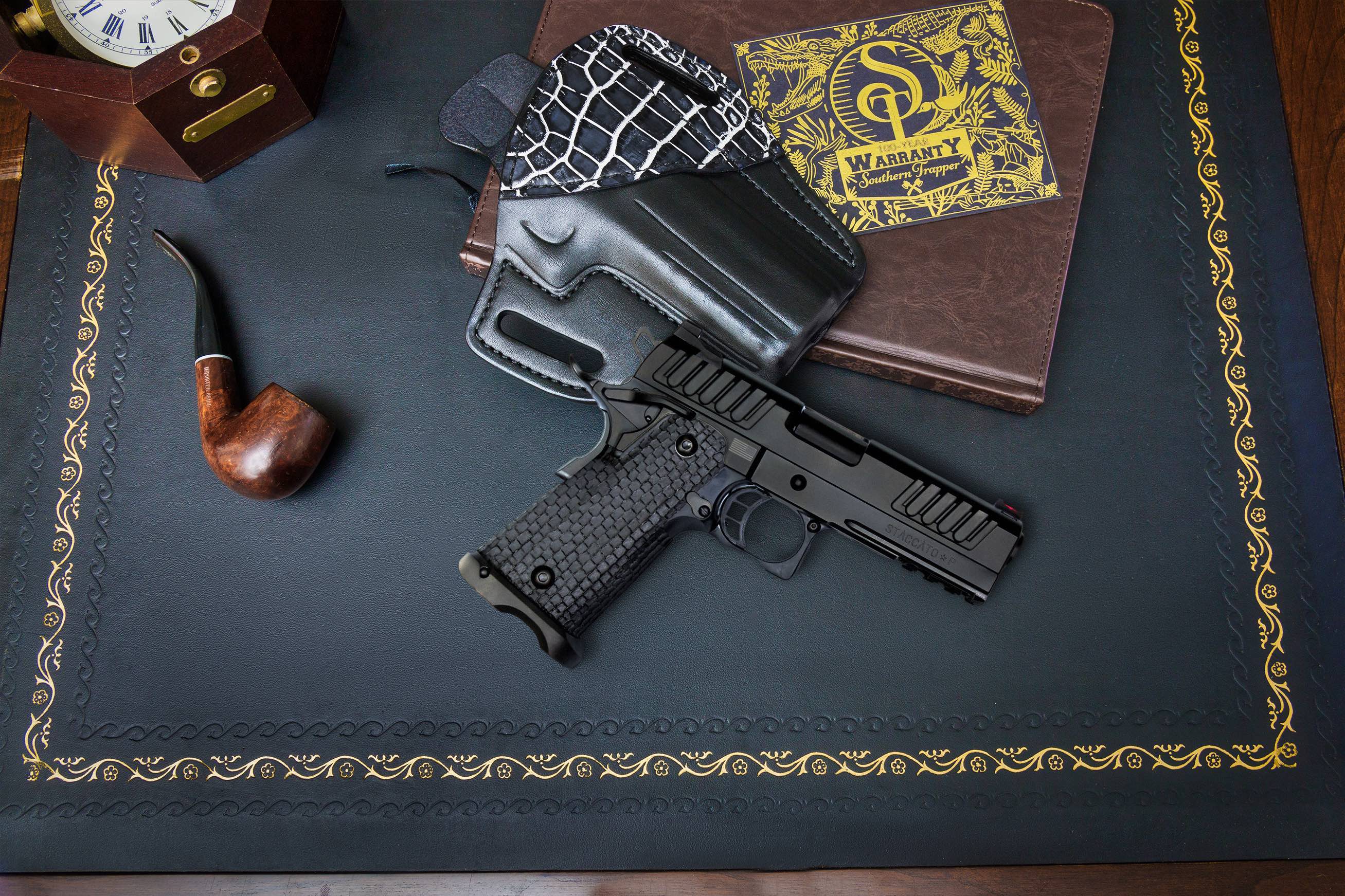 Want to know more? Contact us!
Thanks!
This field is required
This field is required
This field is required
This field is required