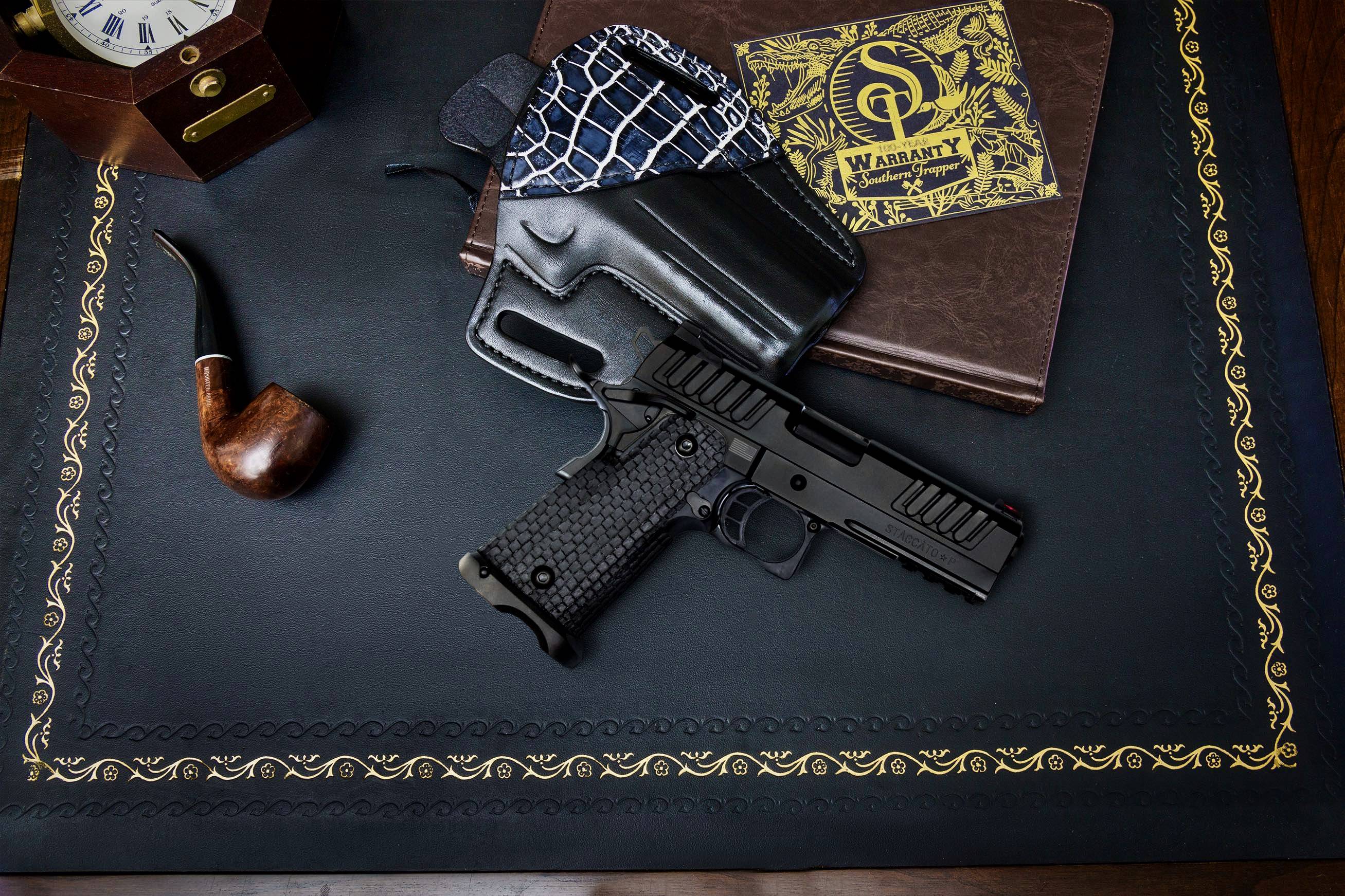 We Can Make Holsters for Any Red Dot Sights
We know how difficult it can be to find a good quality holster when you've got a red dot sight. We also feel like you shouldn't have to compromise when it comes to carrying your firearm, so we will modify our holsters for any red dot sight available on the market. Give us a call at 843-501-2771 if you'd like to speak to us about your specific combination!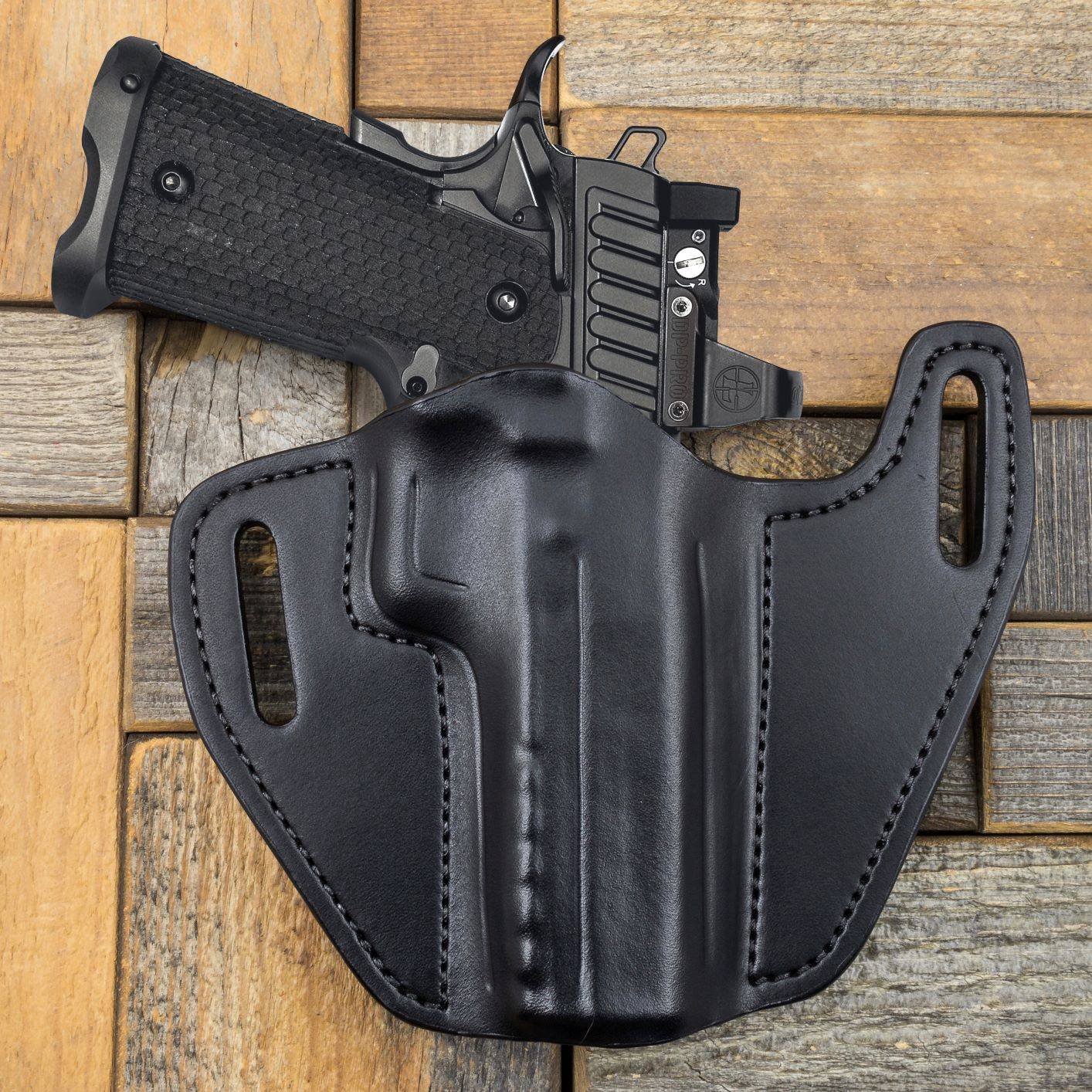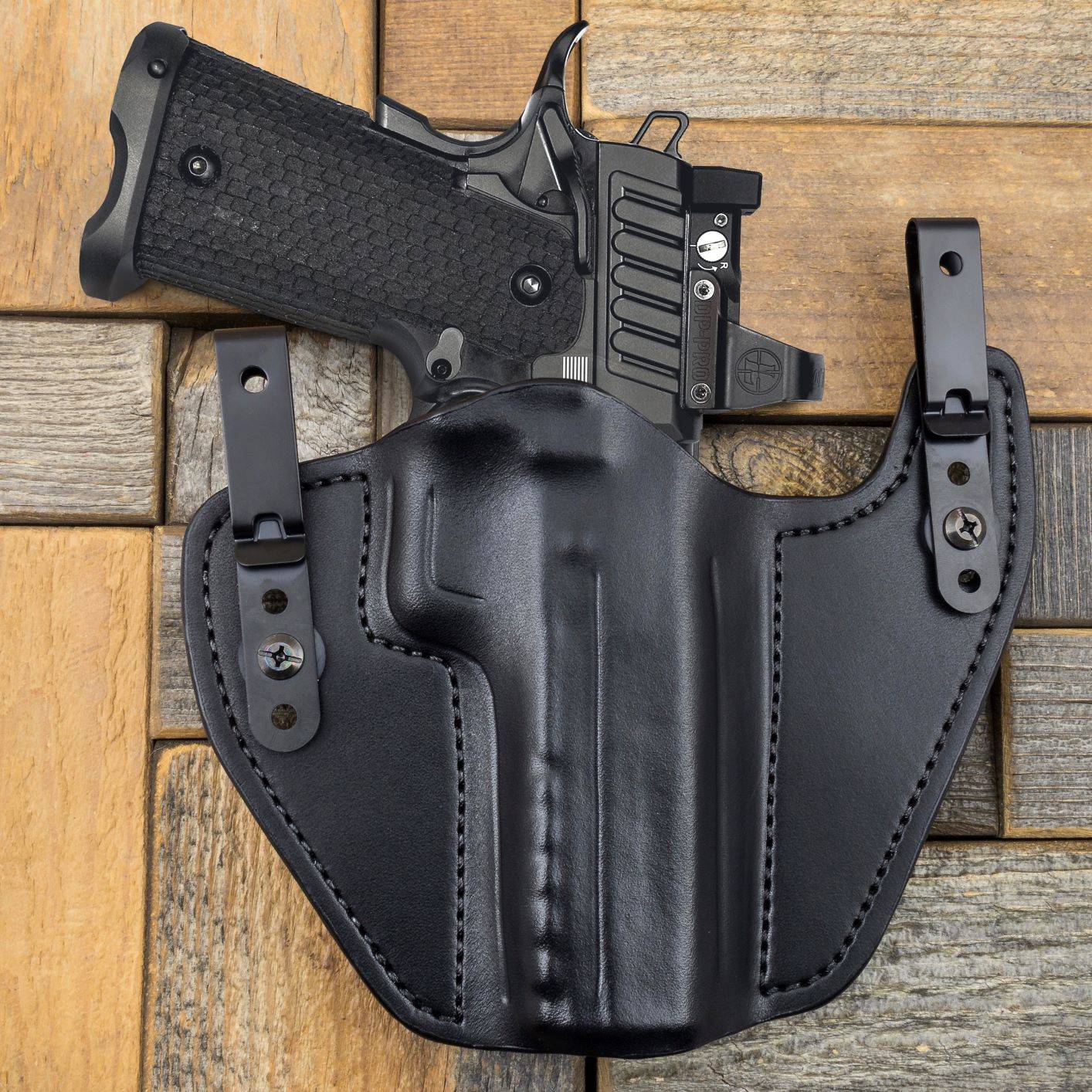 Our hand made leather holsters will allow you to carry with your red dot sight attached both inside and outside the waistband. With our included IWB clips any of our custom-made belt slide holsters can be comfortably worn IWB.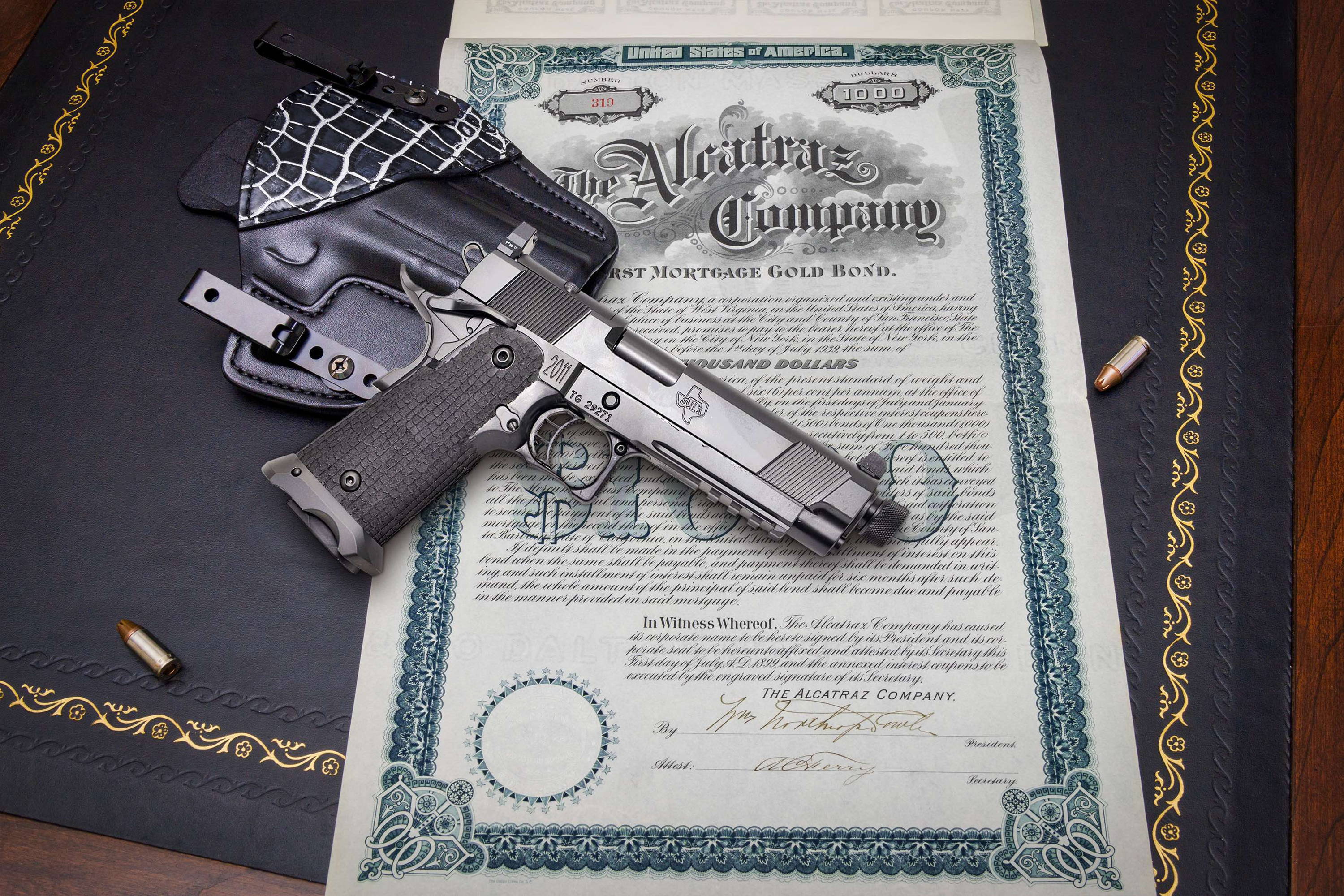 We Also Modify for Lasers and Lights
We will make any of our holsters for weapon lights, lasers, threaded barrels, and any combination thereof. If you think you have a combination we won't make a holster for, give us a call at 843-501-2771.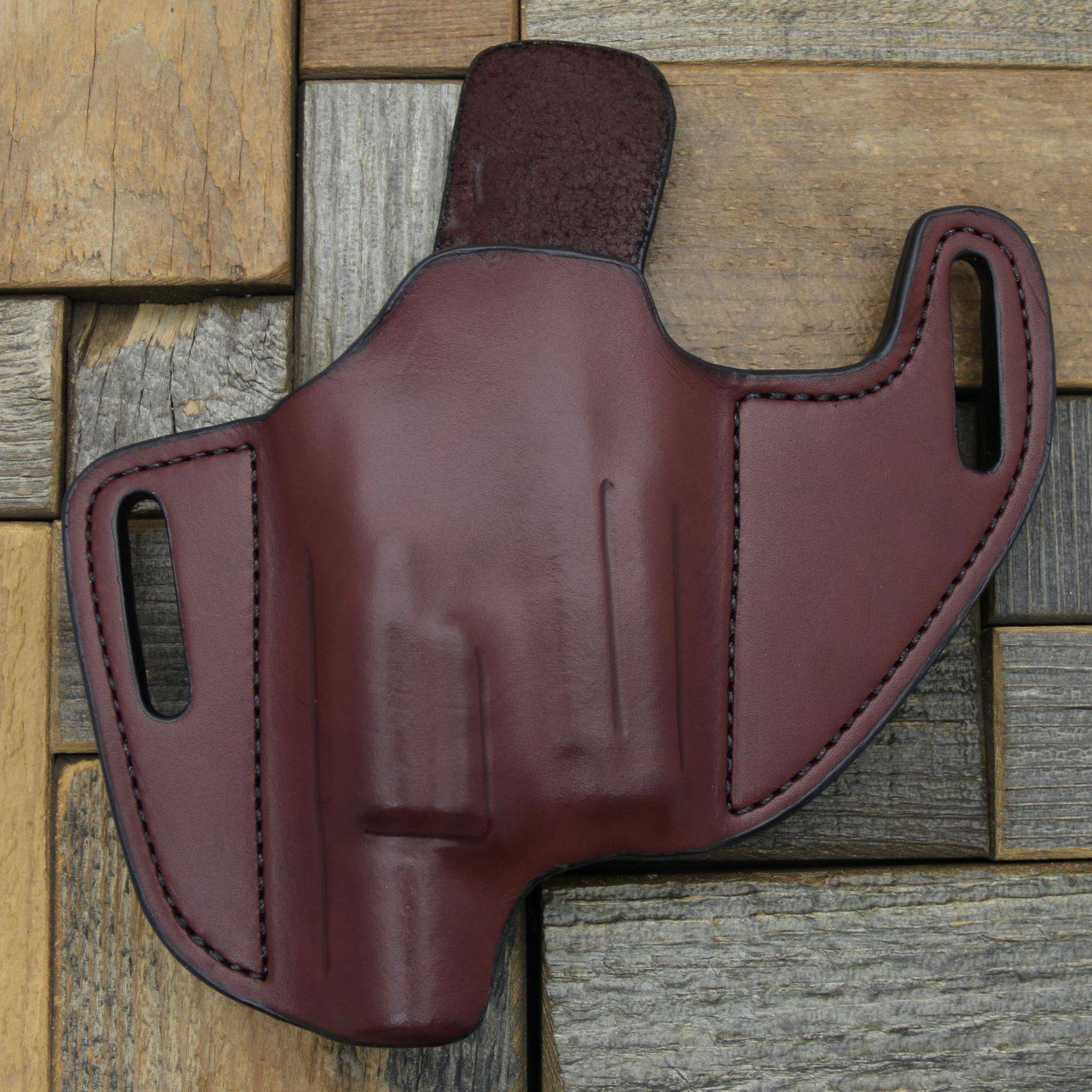 Staccato C
Staccato C2
Staccato C2 DUO
Staccato P (4.15" BL)
Staccato P DUO (4.15")
Staccato P (4.4")
Staccato P DUO (4.4")
Staccato P (5"BL)
Staccato R
Staccato XC
Staccato XL
Duty One Lite 3 (1911)
Combat Master
Elektra (1911)        
Escort (1911)        
Guardian (1911)        
Edge (2011)        
Executive (2011)
Guardian 3.9" (2011)        
Marauder (2011)
Nitro 10 (1911)
Nitro 10mm Tactical (2011)      
Tactical DS (2011)
Tactical Lite (2011)
Apeiro (2011)
Costa Carry Comp (2011)
Costa Ludus (2011)
Duty One (1911)
DVC
DVC-0
DVC-3
DVC-C
DVC-L
DVC - Limited Island
DVC-P
DVC-S
Eagle (1911)
Hex Tac (1911)
Hex Tac 3"
Hex Tac (2011)
Omni (2011)
Perfect 10 (2011)  
PRO 5"
Range Master (1911)        
Ranger II
Tactical SS (1911)
Trojan (1911)
Shadow (1911)
Sentinel (1911)
Spartan I or II or III
Target Master